Cleaving Silicon Wafers
If for some reason you don't know if your wafers are (100) or (111) orientation, then you can use a hammer and nail to find out!
Cleaving (100) silicon wafers results on the left
Cleaving (111) silicon wafers
Watch the video above for cleaving instruction.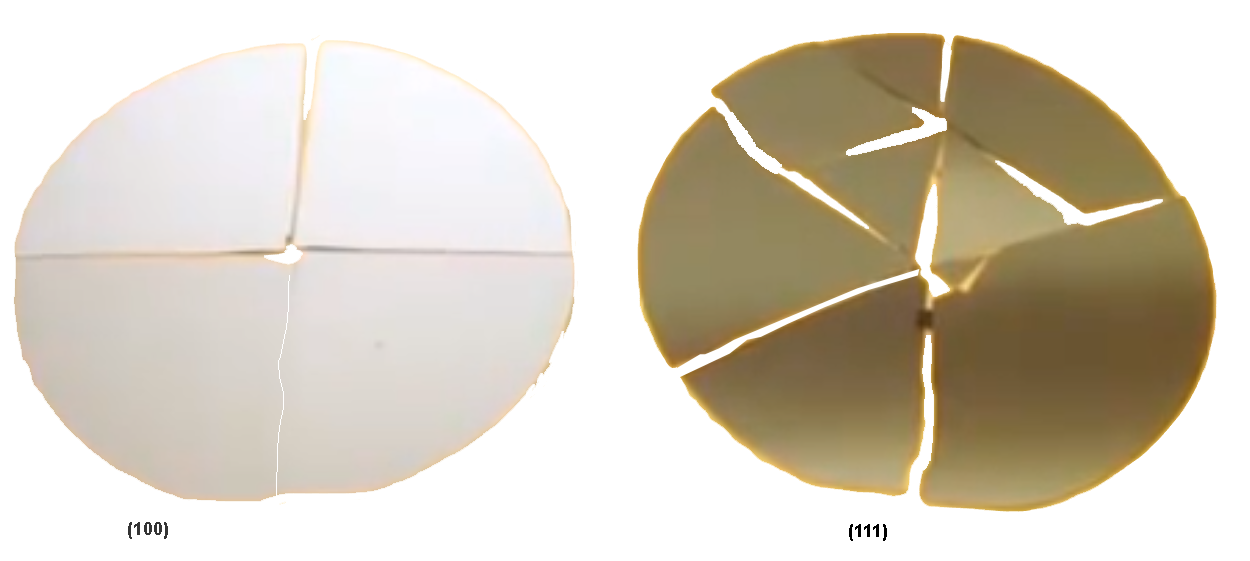 Let us know if you have any questions.