BK7 Glass for Precision Lenses
BK7 Glass is consistently superior to the other industry standard glass. BK7 has proven its worth as an optical chromatic lens, and it is known for its ability to produce pristine color at all wavelengths with superior purity and superior optical performance. Research and development efforts continue to advance bk7 glass's capabilities as it is being used in thermal window panels to improve color fidelity and color accuracy, and its ability to produce high quality images in UV and visible spectrum.
Below are just some of the BK7 Optical Glass Windows that we have in stock.
Don't see what you need? Please send us your specs!
Get your BK7 Glass Wafer Quote

FAST!

Guaranteed!
Highest Optical glass Manufacturer Quality
From our experience that they have different characteristics:
Schott BK7: we think you know BK7 very well, as BK7 has best transmittance rate, but the price is high.For optic polished of all optic parts
Ohara S-BSL7: it can be equilvalent to N-BK7 due to same transmittance rate with BK7, for polished part for both windows, plates also prism.
and S-BSL7 price advantage comparing with BK7
Chinese K9 : this material can replace polished BK7 plate and windows with thinner thickness. It can not used for optical prisms. And this K9 glass has a very competitive price. this is very special.

We suggest you can make trial order for these three optical glass wafer to test it. The price gap will be much attractive.
Please contact us for an immediate quote.
BK7 & Equivalent Glass Applications
BK7 Astronomy
BK7 Optics
Digital still cameras
Video cameras
Interchangeable camera lenses
Binoculars
Spotting scopes
Digital projectors
BK7 Industrial
Microscopy
Laser fusion
Geodesy
Reprographics
Professional image processing
BK7 Lithography
BK7 Medical and Biotech
Microscopy
Medical engineering
BK7 Security and Other Uses
What is BK7 Glass?
BK7 (Belgravia K7) is a polycarbonate material containing a binder and a low dispersion impurity. BK is the trademark for a new generation of monochromatic refractive index lenses. A bk7 lens is made up of a single crystal of carbon and can be obtained in different alloys depending on the thickness of the binder. The major difference in bk7 and other carbon based glass is found in the dispersion of light at the optical interface. Because light is able to travel through a medium at different speeds, the refractive indices of bk7 and other carbon based materials are always different from one another. When the optical interface is smooth, multiple wavelengths of light will be deposited on the surface as a refracted image.
Because bk7 is so unique, its dispersion properties have been studied extensively. Optical microscopy has revealed that bk7 produces sharp, well defined images when viewed through micro-disposable mirrors. Because bk7 has low dispersion, it has superior optical quality than any competing product on the market. Scientists are currently exploring many ways to use this material to advance optical technology.
Currently, the material is most commonly employed in microdissection tools such as optical microscopes. Microdissection allows scientists to obtain much more information about biological and structural materials than is possible with standard techniques. To this end, a wide variety of biological and structural studies are carried out using bk7 lenses and microdissections.
In order to test the efficacy of bk-7 glass in terms of improving microdissection results, scientists look for two different ways to alter the glass. One method involves using ordinary glassware with a small amount of bk7 between the two layers. The purpose of this method is to remove small amounts of residual bk from the bottom layer so that the top layer of bk-7 can be examined.
The second method requires extremely low amounts of bk7. A thin film of bk7 is used and it is applied directly to the microscope slide. This method produces very clear images with excellent resolution. Because this thin film doesn't have any residual bk, it is highly flexible. Because of its high optical clarity of field, the surface roughness of the glass improves. The number of times that an observer has to move the slide in order to see a difference in field and image depth is less than in the case of regular microscope slides.
One important advantage of the bk7 optical glass wafer is that it can be used to create lenses for microscopic applications. For example, observation has revealed that bk7 can be successfully used to make lenses for scanning electron microscopy. Lenses using bk7 have also been used to create high resolution optomechanical imaging devices. In addition, bk7 lenses can be used to fabricate high optical thickness materials like plastic foils. Lenses having bk7 coating have been successfully employed for coating glass and metal surfaces in many optical applications.
As mentioned above, bk7 and other microdissection techniques can be used to create microdissections with excellent resolution and clarity. This enables researchers to examine very small objects in great detail and saves time and money. Researchers will still need to use traditional microdissection techniques, such as manual tissue removal and tissue dissection. However, the high optical clarity of bk-7 and other microdissection techniques makes them a cost-effective alternative to manually dissecting large pieces of tissue.
BK7 Glass for Precision Lenses
Below are just some of the BK7 Optical Glass Windows that we have in stock.
Don't see what you need? Please send us your specs!
| | | | | |
| --- | --- | --- | --- | --- |
| Item | Dia (mm) | Thick (μm) | Pol | Qty in Stock |
| 1609 | 76.2 | 500 | DSP | 100 |
| 1610 | 100 | 500 | DSP | 100 |
| 1611 | 150 | 500 | DSP | 100 |
Same Day Shipping for in-stock items!
Need Anti-Reflective Coating on your Glass Wafers?
We provide anti-reflective coating on BK7 and other glass wafers. Please send us your specs for an immediate quote.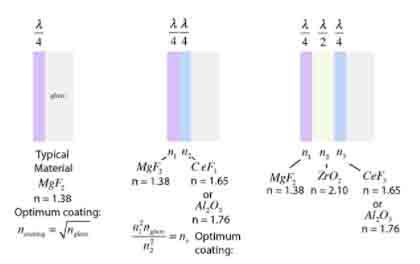 An anti-reflective coating is a sort of internal anti-reflective coating applied to an object to lower reflection. In simple imaging systems, it improves the resolution as less light is transmitted because of reflection. The term anti-reflective is usually used in conjunction with glasses that have internal anti-reflective coating to further enhance the anti-reflective properties of the glass. Since the glass may also have other internal qualities like thermal, hardness or durability, the coating may be on top of or below the glass.
Why Apply Anti-Reflective Coating?
For photographic applications, it may be possible to apply an anti-reflective coating to improve the visibility and prevent the glare from sunlight off of technical equipment lenses. It is usually applied on top of the glass to protect it from the reflection of the sun's rays off of surfaces that pass through the lens. If the technology is sufficiently advanced, a thin layer of anti-reflective coating may be able to be applied on the bottom of the glass, which would negate the need for a top coating. However, without some sort of internal coating, even top quality glass which has been toughened to be impact resistant may still accumulate significant amounts of glare if it is placed in front of an imperfective polarizer filter which reduces the effectiveness of the anti-reflective coating.
There are two broad categories under which anti-reflective treatments are classified. The first is the pure anti-reflective treatment where the glass is coated with an internal anti-reflective coating which prevents some reflected light from penetrating the coating and entering into the eye. This can sometimes compromise the functionality of prescription lenses by making the eye-space smaller due to reduced transmission. The second type of anti-reflective treatment involves the application of a high-quality coated coating which either eliminates or significantly reduces the amount of reflected light. Both of these types of treatment can greatly reduce the amount of glare and improve vision. In recent years, new technologies have allowed manufacturers to produce glasses with anti-reflective lens coatings which are nearly identical to those found in designer eyeglasses. In certain applications, these glasses are indistinguishable from regular glasses. These designer anti-reflective lenses are intended for individuals who want to have high quality vision without the high costs that go along with purchasing designer glasses.
Lenses with anti-reflective coating are designed to reduce eye fatigue when driving. Current research indicates that the anti-reflective coating helps to reduce eye fatigue when driving by nearly two-thirds compared to without coating. The anti-reflective lens coatings also reduce eye strain because they eliminate the scattering of light that occurs during continuous eye movement. Some research even suggests that the anti-reflective coating helps to prevent certain eye diseases such as cataracts and glaucoma. Other types of research suggests that the anti-reflective lens coatings may help reduce the incidence of glare-related eye cancer and cataracts. Anti-reflections are usually detected by an experienced eye care professional as an eye condition known as "refractive errors." Eye care professionals determine that the individual experiences refractive errors if he or she has an overly large pupils which cause reflections in certain lights. Some reflections on the human face are more noticeable at night because of the low level of illumination in darker settings. Many drivers suffer from excessive eye strain because of their inadequate visibility lighting. By wearing corrective lenses, these individuals can significantly reduce or eliminate the amount of eye strain.
Many manufacturers have developed high quality anti-reflective coatings for use on their own brands of eyewear. Since most full face contact lenses are coated, it is possible to order anti-reflective lenses online. There are several websites that sell these lenses with various coating options. One can select the coating that is most effective for their own situation. Some websites even offer discounts for large orders.
Anti-Reflective coatings provide many benefits to those who wear glasses or contact lenses. Some of these benefits include reduction of glare, prevention of cataracts and reduced eye strain. It is not always possible to eliminate all possible reflections from a person's face. The anti-reflective coating will simply reduce the amount of visible reflections. Some individuals who are sensitive to certain colored contacts might consider purchasing a different type of eyeglass. Many people who cannot tolerate anti-glare will find that these anti-reflective lenses provide enough color control for them.