Germanium Wafer Uses
Our research clients use Ge Substrates for many purposes. Clients have used our 50.8mm Undoped Germanium wafers that are Double Side Polished as a dichroic mirror for Visible and Infrared light.
Visit our store to purchase directly or fill out the form for an immediate quote.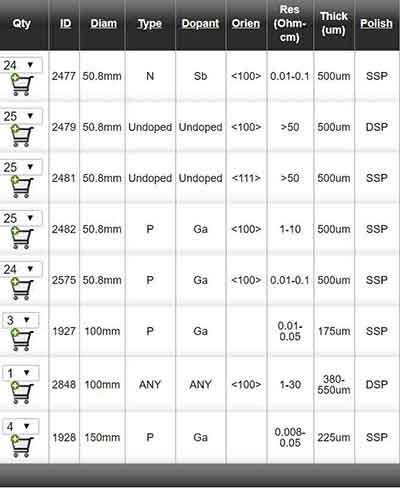 Dichroic mirrors and beam splitters are optical thin-film products that reflect, transmit, separate, or combine specific wavelengths (colors) and polarization components. Germanium substrates are often used for this purpose.
dichroic mirrors and beam splitters are used in:
digital cameras
mobile phones
projectors
other devices.