Scientific Research Using Thin Glass Wafers
It's hard to find a good supplier of ultra-thin glass wafers that can meet your research and production needs.
Not only is it hard to find a good supplier, but the ones you do find usually don't have the selection you need or they're too expensive.
UniversityWafer is the perfect solution for your ultra thin glass wafer needs. We have a large selection of products that can meet your research and production needs, and we offer competitive prices without sacrificing quality.
Scientist Requested:
I have seen on your webpage that you offer ultrathin glass (e.g. from Schott). And you also offer Indium Tin Oxide (ITO) or FTO coatings on glass. Do you offer any product with ITO or FTO on ultra thin glass (flexible glass)? 
UniversityWafer, Inc. Quoted
We can provide ITO glass wafers (schott)
with spec:25.4mm*25.4mm*0.1mm , if resistance is 10-15ohm, the ITO coating thickness is 130nm only
Contact Us for Pricing Ref #264598
Get Your Quote FAST!
What are Ultra-Thin Glass Wafer Applications?
The primary target of ultra-thin glass is for display applications. Many people visit malls and other shopping centers to look at the different banners, signs and billboards. These devices can be found around the mall and they are used by shoppers. The gross sale volume of these devices has not yet reached the projected volume of devices for outdoor usage. However, it should be noted that this market segment is expected to experience growth due to higher touch screen technology adoption levels and more adoption of mobile communication services.
Other uses of ultra-thin glass include solar mirrors and semiconductors. It is also a preferred choice for automotive glazing. It is flexible, anti-glare, and is also an excellent material for touch panel displays. This is a rapidly growing market, with the most profitable areas being consumer electronics and automotive head-up displays.
Can you Bend Glass Wafers?
Yes you can if it's think enough and made up of the proper chemical properties.
What Does a Thin Glass Wafer Look Like?
What is Willow Glass?
Willow® Glass is a Corning® product, It's roughly the same thickness as a sheet paper, around 100 micron. Willow glass is flexible while it promises to have the same strong glass benefits of standard thickneses glass.
Willow Glass provides the inherent benefits of glass in a mechanically
bendable form-factor, enabling cost-efficient device processing.
Flat and smooth surface that is said to have almost no defects.
Corning's patented edge tabs enable practical use of Willow Glass in roll-to-roll processing.
Willow Glass is also used in architectural applications to provide a high gloss, durable surface finish that can withstand the effects of commercial cleaning agents.
Ask us about Willow Glass.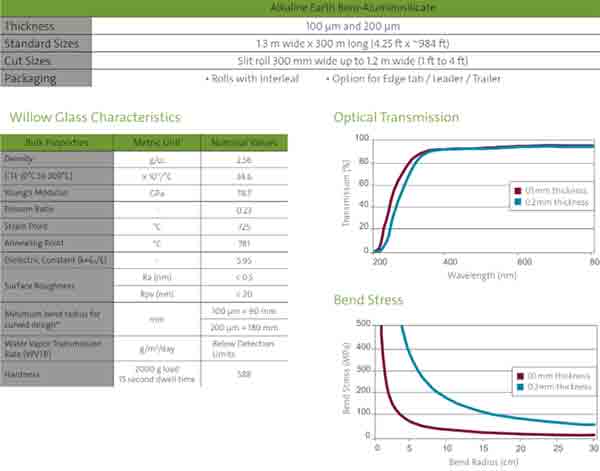 Ultra-Thin Glass Market
The Ultra-Thin-Glass market is expected to reach USD 9.13 billion by 2024, progressing at a CAGR of almost 12%. This Technavio report provides an updated market scenario and the latest trends, along with a comprehensive analysis of the market environment. Moreover, the report also analyzes the impact of the COVID-19 pandemic on the global ultra-thin glass market, and new opportunities it creates.
Amongst the different types of applications, the Electrical and Electronics Industry has the highest share in the Ultra-Thin Glass Market. The electrical and electronics industry has the most potential for growth, as it is the most innovative and fastest-growing market. The market for ultra-thin glass is expected to reach $1.6 billion by 2020. Its major applications include display screens, electronic devices, and displays.
The market for ultra-thin glass is growing fast, thanks to the technological advancements in the manufacturing process. The market is anticipated to reach $1.1 billion by 2024. The report covers the market size, opportunities, and regulatory frameworks. The report is available in English and Chinese. While this is a small-scale market, it is a significant market and is expected to grow at a CAGR of over 50%.
Ultra-Thin Glass Market Video
Ultra-Thin Glass Report
In February 2020, Samsung Display became the first company in the global industry to launch ultra-thin glass with a thickness of only 30 micrometers. This extends the robust advances in glass technology that have allowed developers to make glass thinner than a strand of human hair, capable of incorporating strands of people into a wide range of high-tech applications. [Sources: 0, 7]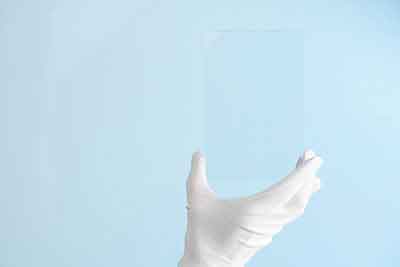 SCHOTT has its own drawing technology and produces the innovative materials used for its ultra-thin glass products. SCHOTT produces its own sign technology for use in high-tech applications such as smartphones, tablets, smart watches and smart glasses. [Sources: 8]

Thin Glass Sheets
SCHOTT is currently the only company producing chemically tempered ultra-thin glass that offers a high quality, high performance and cost effective alternative to conventional glass. The company also has a number of other well-known manufacturers in the industry that are not listed here. The main players active in this field and in other areas such as smart watches, smartphones and smart glasses include Samsung, LG, HTC, Samsung Electronics, Sony, Panasonic and LG Display. Emerging is a group of companies with a wide range of products for a wide range of applications, from smartphones and tablets to smart watches and marble glasses. [Sources: 1, 6, 8, 10]

The extraction process segment will experience robust demand in the future and is expected to account for a significant share of the global market for ultra-thin glass by 2019. The constraint that may be holding back market growth is that ultra-thin glasses break easily in harsh environments and therefore require a lot of care. Therefore, the reinforcement of the glass is extremely important for ultra-thin glass and the etched edges could be an important factor in freeing it from defects. Nevertheless, the low bending strength of glass itself limits the flexibility of ultrATHIN glass plates. [Sources: 0, 7, 12]

A normal sheet of paper, which is also typically 0.1 mm thick, bends similarly. Ultra-thin glass substrates are used in electronics, but these sheets can only be produced under extremely strict conditions and would be too fragile to be produced by grinding and polishing large glass sheets. Thin glass is made from abrasive thick glass such as borosilicate glass, and the film is about 1.5 mm thick or about the thickness of a sheet of paper. A SWP would typically be about 2 to 3 mm thicker than normal paper and 1 mm thinner than normal glass. [Sources: 4, 12]

Despite its thinness, flat ultra-thin glass has very little rigidity, so there are no irregular bumps and clumps that you see on other foldable smartphones. Ultra - Thin Glass does not show any traces of breakage, and there are no irregularities like the irregularities, bumps or knots that you see on other foldable ones. Smartphone. It seems that Samsung's ultra-thin glass offers a durability advantage over plastic without changing the look and feel of the display. [Sources: 4, 11, 13]

Most importantly, the ultra-thin glass is still the same thickness as its plastic counterpart, but it is much cheaper than the plastic version of the device. [Sources: 3, 11]

The characteristics of ultra-thin glass are the flexibility that allows engineers and designers to integrate it into everything from curved screens to even roll-up screens. This includes a wide range of devices such as smartphones, tablets, laptops and even smartwatches and smartphones. [Sources: 3, 7]

SCHOTT's ultra-thin glass has a uniquely high dielectric constant, attenuating sensor signals and improving the reliability and performance of fingerprint sensors. All listed thin ultrathin glasses do not require any additional processing or polishing processes. [Sources: 3, 8, 10]

In addition, the thinner glass also helps in the transmission of solar energy, which is why ultra-thin glass is often used in modern photovoltaic modules. The current market includes applications for ultra-thin glasses, and as device manufacturers push ever more advanced applications such as smartphones, wearable devices, and smart watches, it is critical to have a material that can meet all of these requirements. Ultra-thin glass can meet these requirements, whether with its high dielectric constant, high thermal conductivity or even its low cost. [Sources: 0, 3, 4, 5]

Unless otherwise stated, the ultra-thin glass products used in this research are Willow Glass and Corning. We have studied the performance and expected values of key regions in the US, Europe, Asia-Pacific and Latin America, highlighting the expected value of each region and the dominant key region for the application of each material. [Sources: 4, 7]
   
The ultra-thin glass types are available from a thickness of 30 um and are manufactured by the companies for the application specific chemical and physical requirements. These include retrofitted or curved facades, insulating glass, glass windows and glass panels, as well as high-performance glass products. [Sources: 3, 4, 10]

There is also the possibility that Samsung's Ultra-Thin Glass is more of a hybrid of glass, plastic and polymer, a possibility raised by Mr Nelson, who sued Samsung for potentially misleading marketing. Samsung has not officially said what makes the Samsung Galaxy Z Flip and Galaxy S7 Edge so thin, but it has used ultra-thin glass on the cover of the Z Flip. The GalaxyZ Flip has an elegant, high-end look that
Sources:

[0]: https://apnews.com/press-release/wired-release/technology-business-corporate-news-north-america-consumer-electronics-manufacturing-6b01582f8094369a2b9508807c3112f7

[1]: https://www.globenewswire.com/news-release/2018/01/08/1284717/0/en/Ultra-Thin-Glass-a-Lightweight-and-Flexible-Alternative-to-Witness-a-CAGR-of-10-1-during-2017-2023.html

[2]: https://arstechnica.com/gadgets/2020/02/the-galaxys-z-flips-flexible-glass-isnt-much-stronger-than-plastic/

[3]: https://www.glassonline.com/schott-ultra-thin-glass-the-power-to-transform-the-future/

[4]: https://www.glassonweb.com/article/advances-prototyping-with-ultra-thin-glass

[5]: https://www.graphicalresearch.com/press-release/europe-ultra-thin-glass-market
[6]: https://www.transparencymarketresearch.com/ultra-thin-glass-market.html

[7]: https://www.marketresearchfuture.com/reports/ultra-thin-glass-market-5939

[8]: https://www.electronicspecifier.com/products/displays/ultra-thin-glass-for-the-smartphone-of-the-future

[11]: https://www.sammobile.com/news/galaxy-z-flip-ultra-thin-glass-fails-durability-test-scratched-easily/

[12]: https://patents.google.com/patent/US20160002103A1/en

[13]: https://www.xda-developers.com/samsungs-ultra-thin-glass-scratches-easily-galaxy-z-flip-durability-test/
How to Handle Ultra-Thin-Glass?
Ultra-Thin-Glass is glass that is less than 1-2mm thick. This type of glass is extremely flexible, and a 0.1mm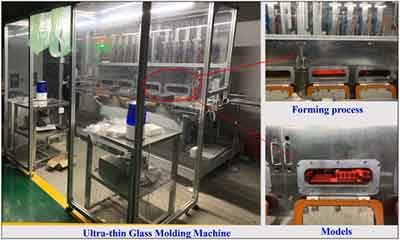 piece of ultra-thin glass will bend like a sheet of paper. It is made in a process called a "Draw Down" or "Fusion Draw." This process involves stretching the glass vertically and rolling it into spools. Typically, these spools are 1.3m wide and 300m long.
While some manufacturers may claim that their products are able to be used without any additional polishing, the vast majority of thin glasses do not require extra polishing. In fact, most thin glasses have a higher flatness than mechanical polishing can achieve, making them ideal for glass applications in electronics and as wafers for optical coatings. Listed below are the steps in the manufacturing process of Ultra-Thin-Glass.
How to Handle Ultra-Thin-Glass is a crucial aspect of its performance. To handle ultra-thin glass correctly, it must be coated, not damaged. It must be treated with care in order to keep it looking great for a long time. Aside from coating, proper handling is also crucial for the safety of your device. When assembling, you need to be sure you follow all manufacturer guidelines.
The next step is to choose a coating or manufacturing process for the Ultra-Thin-Glass you intend to install. Willow Glass is a great option for architects and designers. It behaves like annealed glass and can be cut without shattering. It does not require chemical tempering. The 0.05-mm thickness makes it ideal for use in architectural projects. In fact, it is already the first choice of many architects and designers.
There are several tools available for designers to handle ultra-thin glass. The key to handling this material is to be careful and aware of the risks associated with it. You will need to be aware of the different types and sizes of ultra-thin glass. These materials are available at affordable prices. You will need to understand how they are made and how to use them. You should be able to find tools that are suitable for your project.
Besides the coating, there are other processes that can be used to manufacture Ultra-Thin-Glass. JNS manufactures Ultra-Thin-Glass and coats it. This will ensure that the glass is safe and effective for its intended purpose. The cost of this type of glass is higher than that of other materials. But you must be aware of its benefits. If you are not careful, it will cause serious problems for your project.
You should be aware of the various types of Ultra-Thin-Glass. Some of these elements are more susceptible to breakage than others. This means that you should be cautious while handling ultra-thin-Glass. For instance, there are different types of glass available, and a few are stronger than others. However, you should be cautious while handling these materials. If you are unsure about how to handle this type of glass, contact JNS.
The process of manufacturing Ultra-Thin-Glass is important for both the manufacturer and the consumer. The thickness of this glass is less than a hair, which makes it very flexible. This glass is also more resistant to abrasion, and will not break. Because of its flexibility, ultra-Thin-Glass is often used in photovoltaic modules. Using these thin-Glass PV modules can help reduce the weight of these solar panels, which means they can be installed on a wider variety of buildings.
In addition to its light weight, ultra-thin-Glass is also incredibly durable. The thickness of this glass is about one-half the thickness of a human hair. Its properties make it the ideal material for a variety of uses, and are used in a variety of industries. This glass is made by a few different methods, the most common of which are float and fusion methods.
What is the Thinnest Glass Available
There are several different types of ultra-thin glass. The most popular one is known as SPOOL, and
it measures only 0.05 mm thick. It has several advantages, including being lightweight and flexible, and it also has excellent properties such as being chemically resistant and gas barrier. These attributes make it ideal for cutting-edge applications. In addition, SPOOL is environment-friendly. Here are a few reasons why it is the best choice for these applications.