Get Your Silicon Substrate Quote FAST!
Silicon substrates are mainly used for power semiconductors in automotive, electronics and HF front-end pa. silicon that can be fused with other materials, such as thermal oxide and or silicon nitride.

Silicon Substrates
Buy your substrates online and save!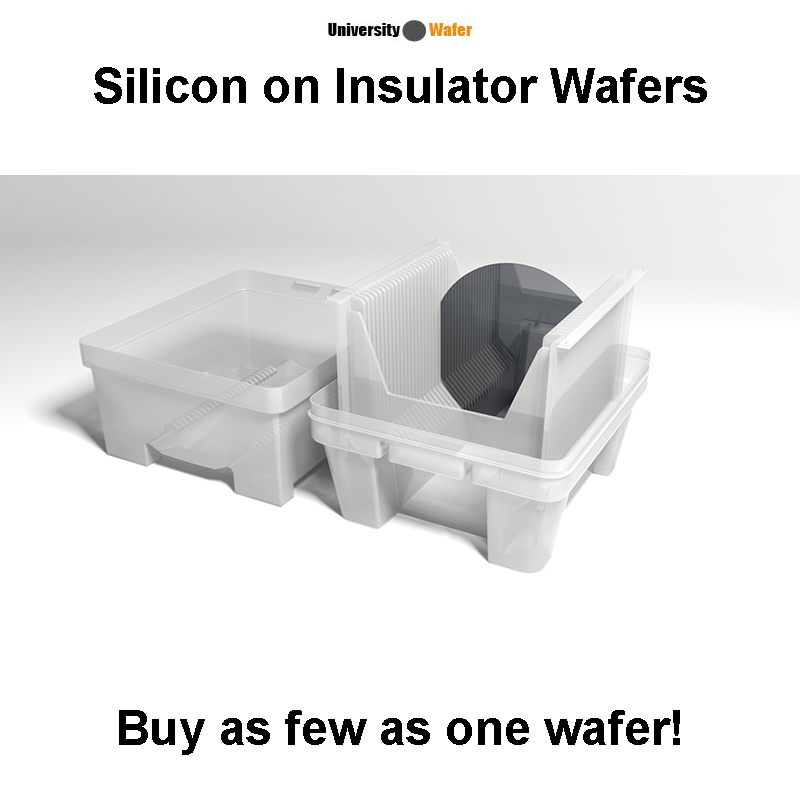 Thermal Oxide on Silicon Substrate
Wet and dry thermally grown oxide available. Wet grows on both sides of the wafer by default. Dry oxide can be grown on just one side and can be less than 200nm. Buy SiO2 coated silicon substrates.
Silicon Nitride (SiN) on Silicon Substrates
We have the following nitride growth methods:
PECVD Nitride
Metal Depositon on Silicon Substrate
Send us your specs and quantity for an immediate quote.