12 Inch Sapphire Wafer Applications
The optical quality of sapphire wafers is crucial for many applications. They should be smooth and flat. Ideally, they should be optically clear and transparent. For these applications, the sapphire wafers should be optically flawless. The thickness of the sapphire substrate must be consistent, which is the only way to achieve a high-quality optical system.
Get Your 12 Inch Sapphire Quote FAST!
12 Inch Silicon Wafer Specifications
We have the following 12 Inch (300mm) Sapphire substrate in available. Buy as few as one wafer.
Please let us know if you can use or if you need another spec.
12" Sapphire wafers
Orientation: C-plane<0001> +/- 1 deg.
Diameter: 300.0 +/-0.2 mm
Thickness: 3.5 +/-0.05 mm
Primary flat length: 57.5 +/-2.5 mm
Primary flat orientation: not specified
Surface finish:
Front side – polished 80/50
Back side – fine ground
Small protective chamfer
Notch: orientation and sizes are random
Packaging: individual
Remark: surface stain marks, bubbles, chips and scratches visible by naked eye are not allowed

12 Inch Sapphire Wafers for Microfluid Handling Research
12 inch sapphire wafers of optical grade are used by researchers for fluid handling. The larger diameter and thickness provide the researcher with a strong substrate to experiment on resulting in greater yield.
300mm (12 inch) sapphire is now largest wafer for Light Emitting Diodes (LEDs) and consumer electronics.
For the first time, higher yields can be obtained from the 300mm Al2O3 wafer thus increasing production yield while reducing production costs.
Unlike other 300mm sapphire producers, UniversityWafer, Inc. and our partners will sell as few as one wafer.
Start Your Research Today!
| | | | | | |
| --- | --- | --- | --- | --- | --- |
| Size(inch) | Orientation | Thickness | Surface | Remarks | Wafer Grade |
| 12'' | C-plane<0001>+/-1° | 1.5+/-0.05mm | P/E | Epi polished |  Prime |
| 12'' | C-plane<0001>+/-1° | 2.0+/-0.05mm | P/E | Epi polished |  Prime |
| 12'' | C-plane<0001>+/-1° | 2.5+/-0.05mm | P/E | Epi polished |  Prime |
| 12'' | C-plane<0001>+/-1° | 3.0+/-0.05mm | P/E | Epi polished |  Prime |
| 12'' | C-plane<0001>+/-1° | 3.5+/-0.05mm | P/E | Epi polished |  Prime |
| 12'' | C-plane<0001>+/-1° | 4.0+/-0.05mm | P/E | Epi polished |  Prime |
| 12'' | C-plane<0001>+/-1° | 5.0+/-0.05mm | P/E | Epi polished |  Prime |
12 Inch Optical Grade Sapphire
Scientists have developed a new method for creating sapphire wafers with high optical quality for use in microfluidic devices. A 12-inch sapphire wafer of optical grade is made of a material with a large diameter and high thickness. This material is able to hold up to extreme pressures and temperatures, while also being very strong. The new method is based on a combination of two technologies: chemical vapor deposition and thermal evaporation.
The method uses single-crystal sapphire with a thin coating. The process uses a coating that is either SSP or DSP. The resulting material has a high-quality surface, which is important for microfluidic applications. The process involves several steps to make a microfluidic device. The final step is the processing, where the microfluidic devices are placed in the microfluidic system.
Inseto, a leading technical distributor, has recently added an online store for semiconductor wafers. The site allows secure online payment and rapid delivery of stocked sapphire wafers. The store is currently featuring germanium, lithium niobate, and sapphire wafers. It also features a powerful filtering tool. Users can specify common properties such as size, crystallographic orientation, dopant, and grade to narrow down their search to the perfect material.
The thickness of sapphire wafers can range from one to hundreds of microns. There are several different types of coatings for sapphire wafers. Depending on the coating, they can be SSP or DSP. Generally, both types of coating have the same thickness. Once a process is complete, the sapphire wafers are ready for a high-volume microfluidic device.
A sapphire wafer is a thin slice of a single sapphire. The thickness of the sapphire wafer is measured in microns. Optical quality is determined by the thickness and alignment fiducial. Inseto also defines a few parameters to identify a sapphire wafer as an SOS. They're used in many applications that need electrical insulation.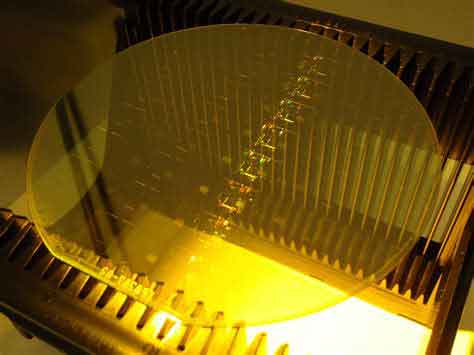 Sapphire wafers are a thin slice of a single crystal of sapphire. They vary in thickness and type of coating. They can be DSP or SSP. These factors have an impact on the performance of a sapphire wafer. The optical quality of a sapphire wafer is determined by the amount of coating. The thickness of the coating also plays a major role in determining the quality of the wafer.
Optical quality is essential in microfluidic applications. DSP is a type of coating that is used to improve the optical properties of a sapphire wafer. Regardless of the thickness, SSPs are an excellent choice for these applications. The thickness of the coating, the material and the alignment fiducials will affect the performance of a microfluidic device.
The optical quality of sapphire wafers is also important. The optical quality of a sapphire wafer will depend on the thickness. The thinness of the wafer is important, as it will influence the mechanical properties of the microfluidic device. Despite the optimum thickness, a DSP has an edge in optical quality. During the manufacturing process, DSPs are better at optical alignment and are often a better choice for this purpose.
Optical quality of sapphire wafers is critical for microfluidics. Consequently, the optical quality of sapphire wafers is of paramount importance. Its optical properties allow the use of various technologies for the processing of liquids and gases. There are several advantages of using a high-quality sapphire in microfluidic devices. The sapphire is a hard, durable material and can be processed easily.